Picture your idyllic city and describe what you see: chances are it's not dirty, empty of infrastructure or accessible stores, restaurants or grocery stores, or other points of convenience. Your idyllic city probably has gorgeous architecture and interesting outdoor art pieces or sculptures, accentuated by the native, local flora. Surplus Statism, syncretic in influence, will approach designing the ideal living environments with the same mission statement and angle of maximizing enjoyability, practicality and utility, while promoting engaging, dynamically livable spaces. Many people have different tastes when it comes to their living environments and cities.: Some love Los Angeles, while some you couldn't pay to live there or even visit. But anything, even seemingly subjective, romantic qualities of a city, can be broken down to a science, and all other things being equal, there are many objective aspects that help make cities universally more appealing.
Taking the cake for harboring many peoples' idyllic cities, is Europe. While not the only shining example, (any city with pre-automotive urban planning still intact will qualify) Europe, while in the front of Americans' minds, being our cultural progenitor, for the most part outpaces American cities in terms of livable utility and beauty, contributing to its romantic, utopic, and aesthetic excellence at its best. For one, their cities are often very walkable. Walkability does many important pleasing things for humans in one fell swoop, all other things being equal. Humans are animals designed to travel on foot, not in cars. This feels natural and is healthy for us, as its studied health benefits of boosting serotonin, maintaining bone density, exposure to sunlight (vitamin D, a necessary vitamin that helps regulate our hormones, a high magnitude influence on our mood) unanimously show. Secondly, walkability allows for micro-social interactions. These are your chance run-ins with other people out in the world partaking in their own routinized mundane plans, and your cinematic movie meet-cutes. Socializing has many proven benefits of boosting our serotonin and other bonding chemicals, in many studies I don't have to reiterate or elaborate upon. Connecting and relating with people or peers is something that brings us happiness and boosts our mood and is a huge part of being human. I for one am a pensive person who, mentally unrestricted, can delve into rather dark or pessimistic places, but the added variable of seeing and talking to another person helps shake your brain out of these frequently futile mental pathways, and keep your mental agility in shape. Furthermore, walkability helps foster a sense of community. The less convenient something is for you, the less you're going to make plans to do it. So let's make it easier to access the things we want and do these healthy things your body naturally expects. Walkable areas like Disneyland, malls, and college campuses please us for this reason because as primitive humans, we've over time naturally formed villages on this type of scale. Evolution has not caught up with our technology to replace these more natural structures and planning we, for thousands of years prior, have become accustomed to. Proximity to shops and other attractions on foot near your home allows you to boost neuro-chemicals from walking that riding in cars cannot, but more easily facilitate connections with other people which in turn will also boost your mood, which directly contributes to the dynamism of a space and environment.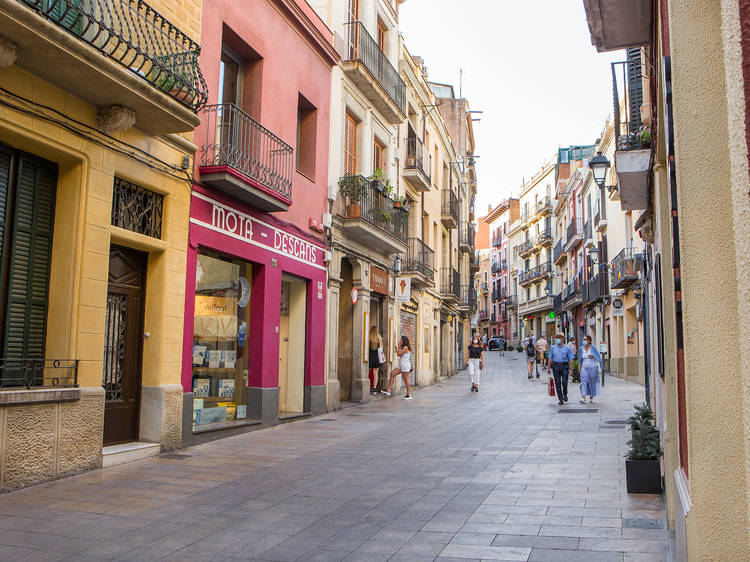 Secondly, Europe has no shortage of beautiful but also practical and livable architecture, ideally integrated with nature. Much of this beauty is bolstered by ornamentation, and properly scaled proportions. Many times modern Americans romanticize Europe because buildings and life in America were actually built around car travel, a relatively recent and less social mode of travel. Europe, being much older, and valuing ornamentation more culturally, designed cities with ornate beauty and (not having much of a choice) walkability in mind, and many of them exist vestigially today. There is an abruptly higher level of charm in "Historical District" cities in America and abroad, and as you will see this is NOT by accident.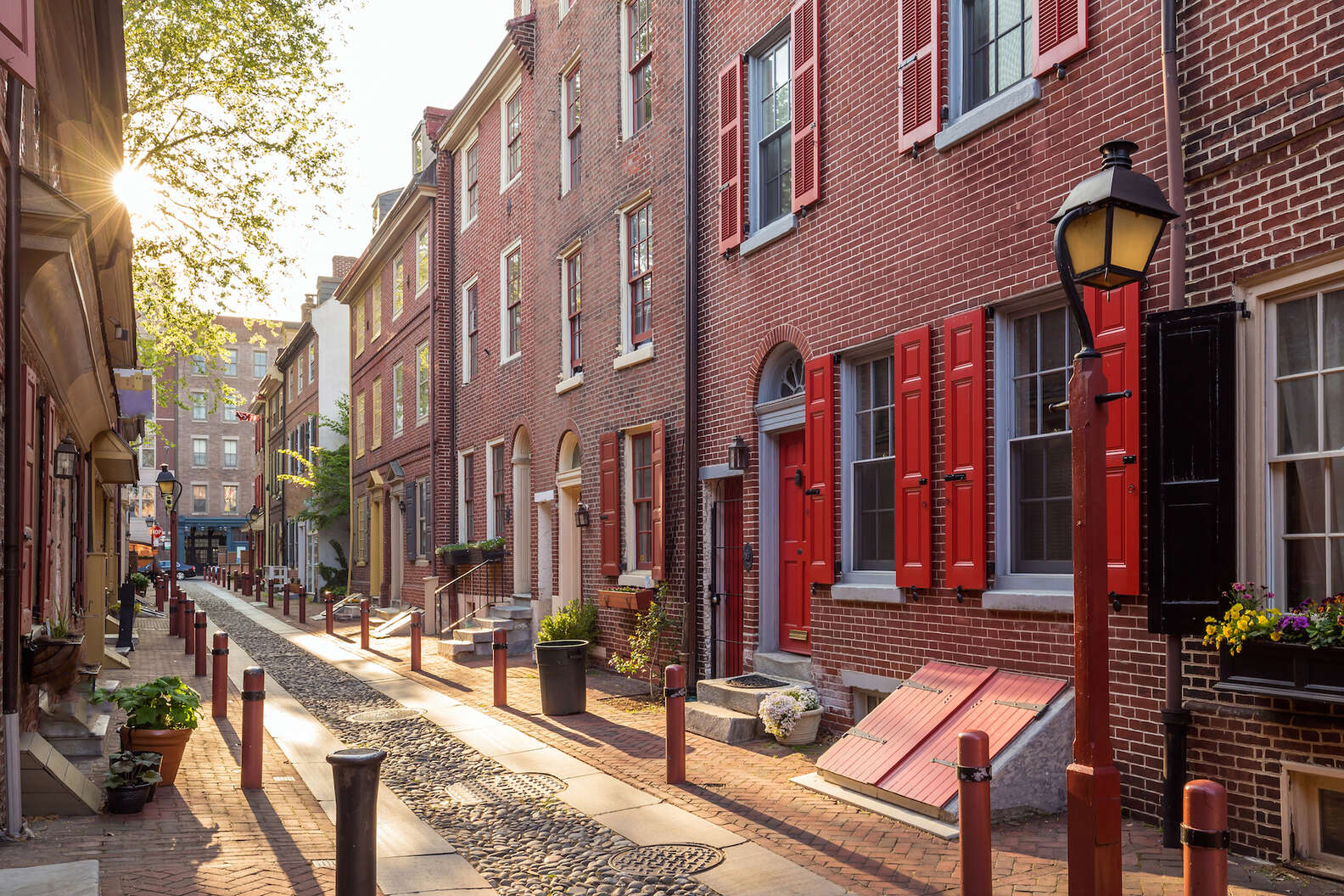 In Rome you have highly decorated columns such that there are multiple different species-like names for them. Barcelona has colorful Gaudi-designed art pieces and buildings, and ornamented public squares with elegant monuments celebrating the city's contributors and founders. You have realistic yet still humanistically-evocative Italian statues and intricate Soviet bas reliefs lining buildings' walls designed by top-of-the-line artists prioritizing beauty and elegance.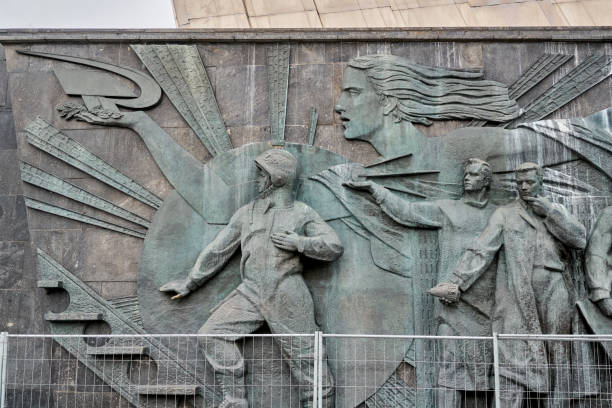 You have sloping arches and porticos, like the portici in Bologna, Italy, or the walkways covering the outdoors lining the outside of Durham Cathedral (popularly known as the Hogwarts castle) which not only adds visual interest reminiscent of natural shapes, but serve as a practical fixture to help shield humans from the elements, like sunlight in hotter environments and otherwise harmful or uncomfortable precipitation in others.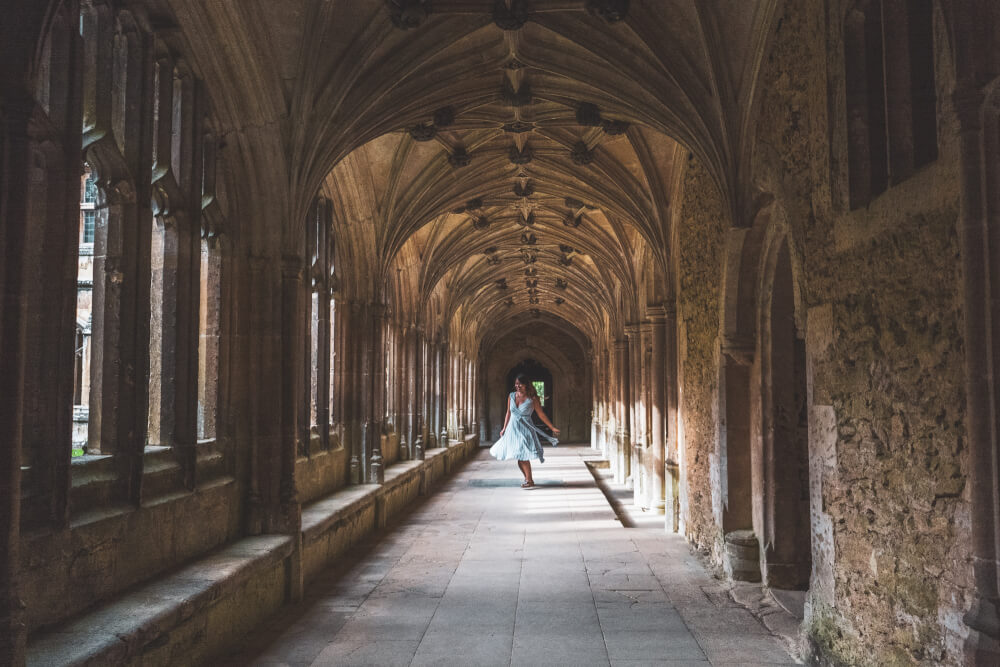 The scale of towns also conforms to human proportions and walking distances. This is often what helps contribute to that cozier, more romantic feel of European cities and towns. Another thing Europe utilizes to great effect is mixed-use zoning. What this means is that buildings all throughout the city are zoned for housing AND commercial real estate horizontally and vertically. This results in a walkable community containing all basic necessities, that's also as a unit and model, sustainable for expansion. Similar to a cell, you cover all of the bases of necessities locally in place first, and then can replicate that model of infrastructure ad infinitum outwardly and sustainably. Suburbs can still exist but should be more limited seeing as they are spatially inefficient, zoning vertically and horizontally only for residences. Like we said, restricting access and increasing inconvenience from necessary things is something to avoid for sensible spatial planning. Keeping a mixed use model for zoning further allows for space to be saved to erect cool artistic attractions instead of freeways or big clunky streets. Proportions also apply on a smaller scale with architectural design. European buildings often have more symmetrical structures, with well proportioned windows and ornamental design elements. At their best Europe is frequently superb at integrating nature in their cities. You find beautiful trees lining walkways on streets, gardens lining city squares or ornamented bridges with cities built along rivers, often with boat travel easily integrated into the flow of the city, as seen in Amsterdam, France or famously Venice. It is pretty obvious why we would like this. There's enough nature that it makes it feel natural and satisfies our primal programming, but not too much that it introduces obstacles or a sense of foreboding hiding potential threats. These are consequences of people without cars designing city landscapes. But all of these design elements also exist outside of Europe as well. Virtually any thriving ancient city or religious structure had these things in place. Egypt. Ancient India. Cambodia. Morocco. There's a reason the Hanging Gardens of Babylon is considered a utopian, ethereal structure. Because of how fast technology improved compared to our relatively nascent stage of development as a nation, and how expansive America is as one united country, we centered many cities around cars instead of foot-travel-proportional distances.
Lastly, while not urban planning per-se in terms of building placement/arrangement, public transport vitally helps European cities retain their charm and still have the efficient mobility of modern vehicular transportation. In Surplus Statism we will reprioritize public transport like trains and buses to stop inefficiently using so much space for parking, like in Los Angeles and San Francisco, and consequently alleviate the cutthroat searches for parking spaces. One Amtrak train route currently being rebuilt runs 24 minutes slower than the one that existed along the same path in the 1940s, and is not even planned to be finished before 2035. Spiffing up train feasibility, speed, and cost-effectiveness to stop this ludicrousness will allow us to traverse counties and states with ease. New York still does this very well in terms of operation if not cleanliness, but much of this was already instituted in the U.S. in places like Los Angeles, but was then was unfortunately abandoned to prioritize car travel. While this may have been necessary to help Americans more cost effectively migrate west its not a sustainable model for sustainable expansion, or easily livable and dynamic cities.
Urban Planning is a fundamental part of what makes a city romantic, livable and desirable, or sad and highly avoidable. Walkability and scale adds coziness and more healthy, practical livability. Public, artistic squares add dynamics, and attractions that help bolster tourism and civic camaraderie and pride. Surplus Statism's official art style will seek to employ locally sourced art deco motifs unique to buildings and public spaces, to create a sense of beauty and local spirit, as well as other urban art projects integrated with nature to create a utopian urban landscape. Mixed-use zoning allows for efficient composition of a sustainable community structure, and packs a pleasurably walkable punch of localized energy to an urban space. Lastly, cost effective and efficient public transportation will allow us to better become an efficient, mobile, spatially compact people. Surplus Statism is an all-encompassing, nuanced plan for the capricious tides of the future, and must start, quite literally, from the ground up.